So, I've heard of Coobie Bras, but I've never gotten around to trying them. However, that's all about to change. My current (once favorite) bra is starting to near the end of its life. I've tried searching for the same brand and style but apparently they don't make them anymore. Bummer!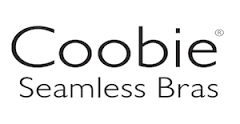 * Product and/or service provided for review without cost. As always, all opinions are my own. Please view my full disclosure.
But, now that I've heard of Coobie, I'm going to give them a shot. I've heard wonderful things. People say that Coobie Seamless Bras are ultra comfortable and supportive. They're supposed to be perfect for everyday wear. The one-size can fit anywhere from 32A to 32D and it's available in 7 different styles and over 70 patterns. The straps are adjustable and the pads are removable. It sounds like
my
kind of bra!
Right now, you can save 30% on your entire order at www.shopcoobie.com using code USFG